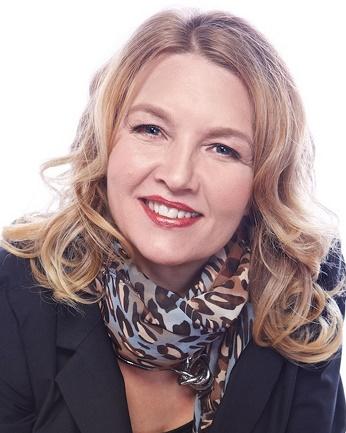 Royal LePage Nanaimo Realty (NanIsHwyN)
4200 Island Highway North
Nanaimo
V9T 1W6


Vancouver Island real estate
Real Estate Nanaimo & Victoria
Residential
Any
Single Family
Half Duplex
Townhouse
Condo/Apartment
Full Duplex
Triplex
Fourplex
Mobile
Modular
Lots/Acreage
Farm
Recreational
Commercial
Any
Building Only
Building & Land
Business & Leasehold
Business & Property
Business Only
Land Only
Multi-Family
Industrial
Min Price
Any Price
$25,000
$50,000
$75,000
$100,000
$125,000
$150,000
$175,000
$200,000
$250,000
$300,000
$350,000
$400,000
$450,000
$500,000
$550,000
$600,000
$650,000
$700,000
$750,000
$800,000
$850,000
$900,000
$950,000
$1,000,000
$1,250,000
$1,500,000
$1,750,000
$2,000,000
$2,500,000
$3,000,000
$4,000,000
$5,000,000
$6,000,000
Max Price
Any Price
$25,000
$50,000
$75,000
$100,000
$125,000
$150,000
$175,000
$200,000
$250,000
$300,000
$350,000
$400,000
$450,000
$500,000
$550,000
$600,000
$650,000
$700,000
$750,000
$800,000
$850,000
$900,000
$950,000
$1,000,000
$1,250,000
$1,500,000
$1,750,000
$2,000,000
$2,500,000
$3,000,000
$4,000,000
$5,000,000
$6,000,000
!SearchBar.min!
Any
200 Sqft
300 Sqft
400 Sqft
500 Sqft
600 Sqft
700 Sqft
800 Sqft
900 Sqft
1,000 Sqft
1,100 Sqft
1,200 Sqft
1,300 Sqft
1,400 Sqft
1,500 Sqft
1,600 Sqft
1,700 Sqft
1,800 Sqft
1,900 Sqft
2,000 Sqft
2,500 Sqft
3,000 Sqft
3,500 Sqft
4,000 Sqft
4,500 Sqft
5,000 Sqft
6,000 Sqft
!SearchBar.max!
200 Sqft
300 Sqft
400 Sqft
500 Sqft
600 Sqft
700 Sqft
800 Sqft
900 Sqft
1,000 Sqft
1,100 Sqft
1,200 Sqft
1,300 Sqft
1,400 Sqft
1,500 Sqft
1,600 Sqft
1,700 Sqft
1,800 Sqft
1,900 Sqft
2,000 Sqft
2,500 Sqft
3,000 Sqft
3,500 Sqft
4,000 Sqft
4,500 Sqft
5,000 Sqft
6,000 Sqft
TESTIMONIALS
The following testimonials were written by just some of my happy sellers and buyers. They have all been kind enough to give me permission to show you their correspondence. Their letters and words are very gratifying. It seems that my down-to-earth and honest approach has earned me many friends - I think that's fantastic!
"You are very professional in your services and listen to your client and suggest different strategies. A pleasure to do business with you."
"You have done much more for the Vine's than many agents are willing to do for even their high profile clients. I will definitely be sending people your way!"
"You handled the sale of my property in a very professional manner, nothing or any problem was too much to ask, you just took it in your stride."
"Sandy, We think you're brilliant! Restored our faltering faith in realtors. You would appear to be one hell of a realtor, so much better than our previous experiences. I'm impressed."
"Rod & Laurie happen to think you are an amazing realtor! They speak very highly of you! I will definitely be referring people your way!"
-
"Thanks so much for everything!!! Love our place. Thanks for not giving up on us!"
"Congratulations on receiving Royal LePage Top Tier status in 2016, 2017 & 2018. Your exceptional performance is a remarkable achievement - one that has made a significant contribution to the success of our company."
Phil Soper - President & CEO Royal LePage
Welcome......
Buying or selling property is a major decision that requires careful consideration, commitment and the comfort of knowing you can trust the person helping you to invest in your future. I pride myself on providing a very high standard of service to my clients with accurate, honest and informative information in regards to property in Nanaimo and the central Vancouver Island region.
Consulting a REALTOR®
REALTORS® are members of The Canadian Real Estate Association who subscribe to a Code of Ethics and Standards of Business Practice. Members of the Victoria Real Estate Board are members of both the British Columbia and Canadian Real Estate Associations.
The following is a list of services you can expect to receive from a REALTOR® when you buy a home:
A REALTOR® will fully explain the details of your working relationship (called "agency") so that you are clear as to when a REALTOR® is working for you or for the seller.
A REALTOR® has access to hundreds of current listings of homes for sale because of a co- operative system called the Multiple Listing Service® (MLS®).
A REALTOR® can provide you with a customized list of homes that best meet your needs -- size, style, features, location, proximity to schools, shopping, etc. - and then make arrangements for you to view those homes that appeal to you the most.
A REALTOR® will help you determine how big a home you can afford.
REALTORs® are familiar with the local lending market and can offer helpful advice.
A REALTOR® has no emotional ties to any type or style of home and can be objective in pointing out the merits of one home over another.
A REALTOR® will have information on zoning changes, taxes, utility costs and school and recreation services that could affect your decision to buy a home in a specific area.
A REALTOR® will assist you in negotiating the terms of your purchase, which can be a nerve- wracking process for someone who is not experienced in negotiating.
A REALTOR® will advise you of the legal process required in obtaining title and taking possession of your property; the costs associated with buying a home such as insurance, mortgage registration and legal fees will be explained in detail.
(Source: Victoria Real Estate Board 2015)

When planning a property purchase, some of the variables to consider are the geographical location, zoning, municipal bylaws, local facilities, accessibility, proximity to schools, future development and character of the neighbourhood. It is beneficial to analyse as much information as possible on a prospective property you are considering obtaining prior to making that final decision.
There are many resources available to assist you in determining whether a property is best suited to your needs and the key is knowing where to find this information. Being a long term resident of Nanaimo with experience in both commercial and residential real estate, I have extensive regional knowledge and the research skills required to assist in finding the right property to suit your requirements. I welcome the opportunity to provide you with honest, sincere real estate service!
Selling Your Home - Why it Pays to Use a REALTOR
Before selling your home, you will need a clear understanding of the legal issues and potential pitfalls. One wrong action could result in a lot of cost and frustration, which is why it is essential to have a REALTOR® working with you, as he or she will make the sale of your home a successful and satisfying experience.
Greater exposure
REALTORS® use the Multiple Listing Service® (MLS®) to give your home maximum exposure. MLS® is a computer-based system that relays valuable information about your home to hundreds of REALTORS® and potential homebuyers.
Setting a price
Setting a price for your home is an important but difficult process. Again, this is where the services of a REALTOR® prove invaluable. REALTORS® have the experience to help you understand how the market works and decide upon a realistic price that meets your goals. REALTORS® also pre-screen potential buyers to make sure only those who are serious and financially qualified view your home.
REALTORS® will also develop a marketing plan to help your property receive maximum exposure. This will likely include placing your home on the MLS® system and placing a "For Sale" sign on the front lawn. The plan will likely also include arranging open houses for other REALTORS® and potential buyers, and developing advertisements and feature sheets/mailers to market your home.
Once you have accepted an offer to buy your home, your REALTOR® will help ensure that all the proper paperwork is completed. He or she will also make sure that both parties meet the necessary conditions outlined in the agreement.
Why working with a REALTOR® makes sense
When you work with a REALTOR® you will likely get a better price for your home than if you try to sell it yourself. Apart from the financial benefits, however, there is an extra measure of comfort and security that comes from having a REALTOR® on your side. Remember that REALTORS® are governed by a code of ethics and standards of business practice. They have also been trained and licensed under the provincial Real Estate Services Act to assist in transactions involving real property. When it comes to buying or selling property, using a REALTOR® just makes sense.
(Source: Victoria Real Estate Board 2015)
SANDY CLARK Personal Real Estate Corporation
As a licensed Realtor for Royal LePage Nanaimo Realty on Vancouver Island, Sandy Clark is an experienced professional adept in the areas of residential, revenue, commercial, investment and development properties. Prior to becoming a licensed Realtor in 2010, Sandy worked as an Executive Assistant in residential and commercial real estate enhancing her passion for the real estate market.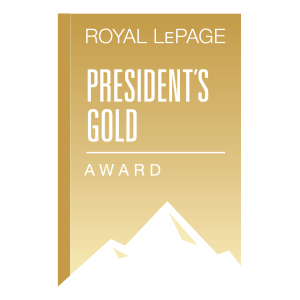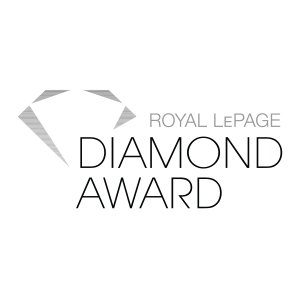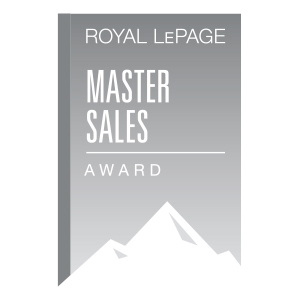 As one of the top producing realtors for Royal LePage throughout Canada, Sandy's success comes from her commitment, honesty and dedication to her clients coupled with expert community, market and zoning knowledge throughout central Vancouver Island. Real estate services extend throughout BC however Sandy's specialised areas are from Victoria to Campbell River. With a keen interest in progress and economic growth for Vancouver Island and its growing communities, Sandy welcomes and encourages newcomers and investors to Vancouver Island. Her valuable experience in the real estate industry along with the most current market knowledge enhances her ability for buyer acquisitions.
For property sellers, Sandy works diligently with owners to determine if and when they are ready to sell, physically and emotionally, and shares her honest improvement recommendations and unrealised property potential to maximize marketability and fair market value.
For a realtor who has proven her outstanding capability, Sandy's passion for real estate and dedication to her clients is evident in her personality and results driven performance, providing quality service to help determine the best location for your residential, development or commercial property needs throughout south and central Vancouver Island.

Sandy can be contacted directly on 250-668-9878 for all your real estate requirements.
!Home.view_full_search_screen!
Back
to top